PRODUCT
TEL: +86 755 22678831
Mobile: +86 13530268229
E-mail: sales@tongsion.com
WeChat: anne-tongsion
Skype: sales.tongsion
Website:www.tongsion.com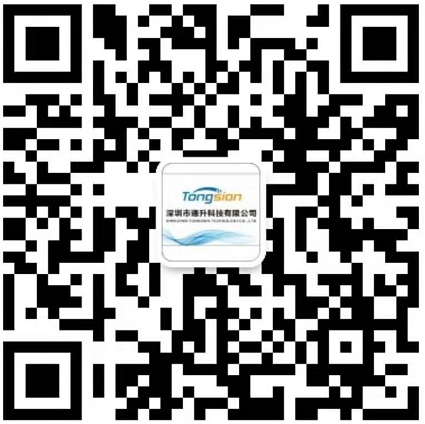 TS-PSE604GS
5 Port Gigabit Switch +1 Gigabit SFP/4-Port POE
IEEE802.3af , Mode-AM
Product Overview
Modern business networks are used for increasingly diverse applications – traditional data streams, VoIP voice traffic, video output from digital security cameras and remote control devices to name a few. The range of devices attached to today's converged network often need to be supported not just in terms of data – equipment such as VoIP IP telephones and Wireless Access Points frequently need to be powered in physical locations where mains power is not available or difficult to deliver. Providing power to such devices via an Ethernet UTP cable is an elegant and easy to implement solution.
The 5 Port 10/100/1000Mbps PoE+ Switch offers advance switching controls and provides power to network devices using Ethernet cables. This scalable and cost effective solution allows a managed network to efficiently expand to previously unattainable levels.
The feature rich 5 -port switch offers LED displays show device status for easy power management and troubleshooting. PoE technology conveniently eliminates the need to install networked devices, such as TS-PSE604GS IP cameras and access points, near a power outlet, thereby reducing equipment and installation costs.
Compatible to IEEE802.3af/at. It can power both existing 10/100Base-T network devices Wi-MAX and wireless IEEE 802.11n access points.
High Performance Wire-Speed Switching
The TS-PSE604GS offers 5 10/100/1000Mbps RJ45 ports and 1 Gigabit SFP ports. The Gigabit SFP ports can be for 1000Base-SX/LX through SFP (Small Factor Pluggable) interface. TS-PSE604GS boasts a high performance switch architecture that is capable of providing non-blocking switch fabric and wire-speed throughput as high as 12Gbps. Its built-in GbE uplink ports also offer incredible extensibility, flexibility and connectivity to the Core switch or Servers.
Features
Up to 30W of Power on
l IEEE 802.3af /at
l Compatible With All IEEE 802.3af/at
l Safe: Low Power Devices Receive Only the Power They Need
l Safe and Reliable Power to WLAN Access Points
l Automatic Detection and Protection of Non–standard Ethernet Terminals
l Supports 10/100/1000 Base-T applications
l Compact Design Fits Easily in WLAN Access
l Plug-and-Play no configuration required
l Internal power supply
l Easy installation and maintenance
l Save up to 83% power with Green Technology
l complies to IEEE 802.3af PoE standard and is backward
Picture: